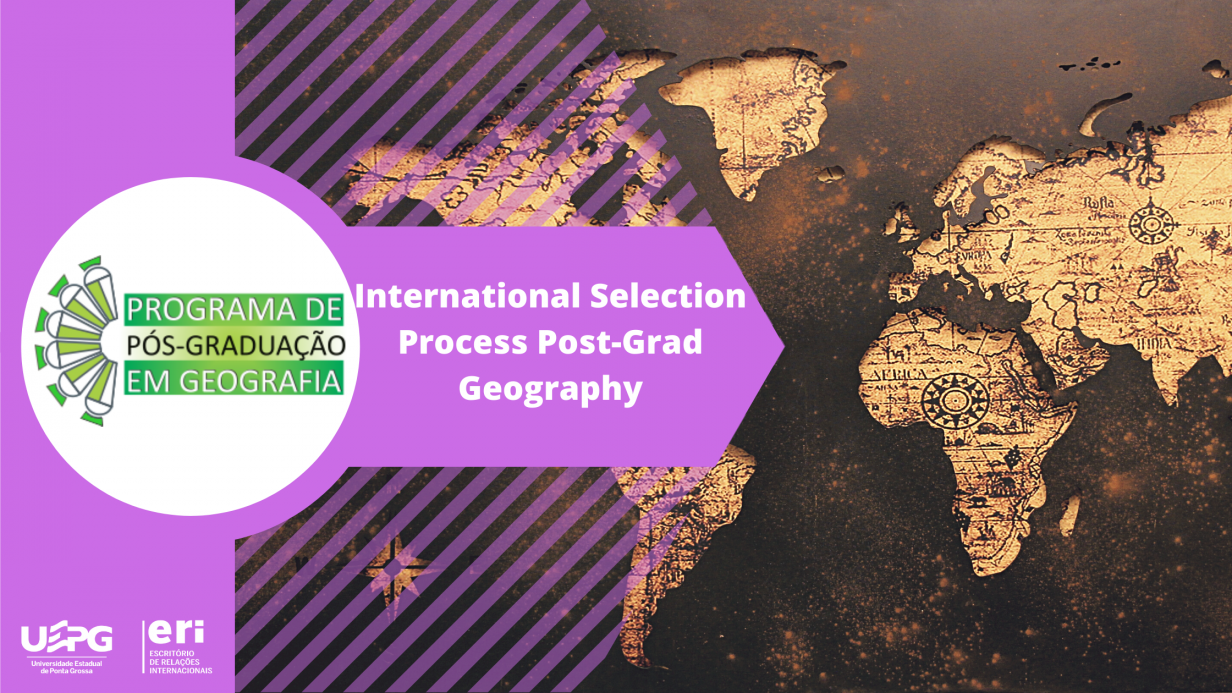 International Selection Process of the Graduate Program in Geography
The Graduate Program in Geography brings the Simple Selection Process for the Admission of Foreign Students to the Master in Territorial Management course.
The application for foreign candidates must be made from 02/02/2022 to 08/04/2022.
The foreign candidate must have the following requirements:
– To have completed a course equivalent to an undergraduate degree in Geography or some related area;
– To reside in Brazil or in a country with which Brazil maintains diplomatic relations;
– To be proficient in Portuguese. If it is not possible to obtain a certificate in your home country, you must take the proficiency exam at UEPG or at an authorized body within a maximum period of 6 (six) months. If you fail the exam, you must retake it within 3 (three) months. In case of failure again, the student will be disqualified from the program.
– To be proficient in Spanish or English. A proficiency certificate is required if one of these languages is not the candidate's native language.
The result will be published on https://www2.uepg.br/ppgg/noticias/editais/ by April 29, 2022.
The notice: https://www2.uepg.br/ppgg/wp-content/uploads/sites/161/2021/11/Edital_Selecao_Internacional_Maestro-2021.pdf 
Text: Ana Paula Schardosin