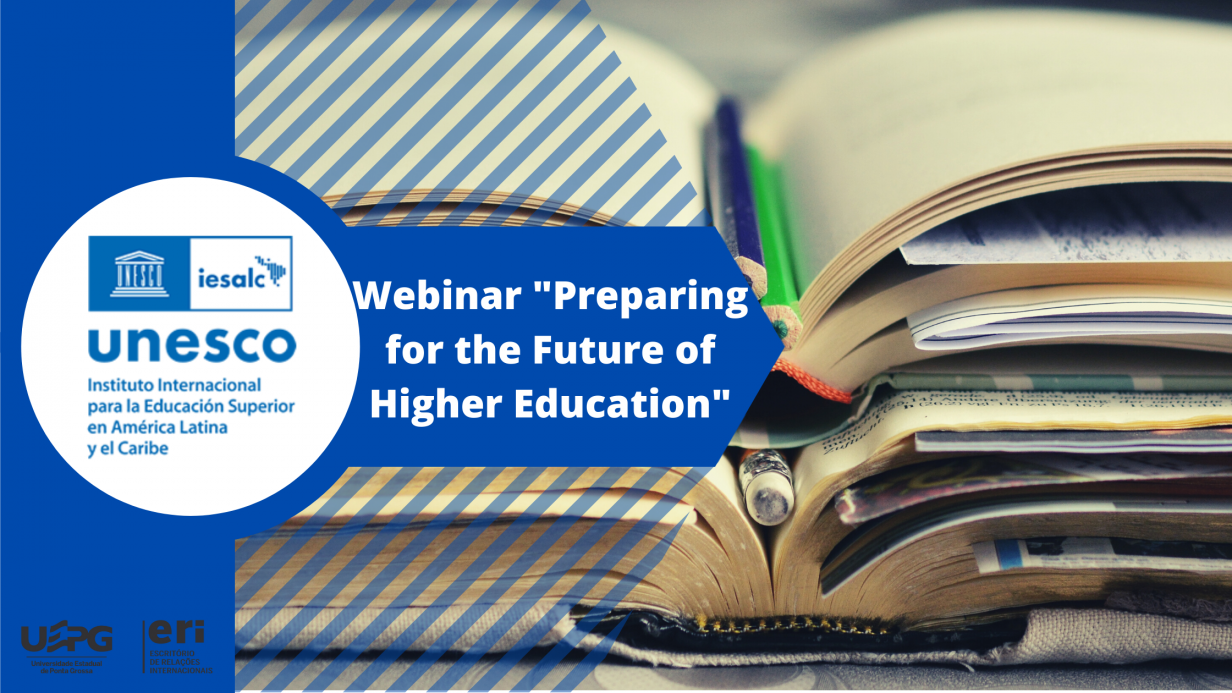 UNESCO Webinar "Preparing for the Future of Higher Education"
As part of the events leading up to the Third UNESCO World Conference on Higher Education to be held in Barcelona from the 18th to the 20th of May of 2022, the UNESCO-IESALC will hold a specific consultation for Latin America and the Caribbean that will bring together the voices of different stakeholders related to higher education (HEI leaders, academics, students, governments, rectors' conferences, university associations/networks, employers, multilateral organizations, etc.) on ten key issues about the higher education.
To develop the consultation, ten webinars will be held between October 2021 and February 2022, the topics of which will revolve around the ten key issues to be addressed at the World Conference.
On December 8, UNESCO IESALC will hold Webinar 2: Preparing for the future of higher education from 10:00am to 11:30am (UTC -4 Caracas).
Registration: https://unesco-org.zoom.us/webinar/register/WN_5o43Yn7FT–jY954fMgllw
Text: Ana Paula Schardosin