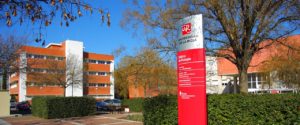 University of La Rioja offers exchange scholarship in Spain for Spanish course
Registrations are open for scholarships at the University of La Rioja, in Spain. The opportunity offers an exchange scholarship in Spain for a Spanish course and registration is open until March 27. The program, entitled Spanish Language and Culture Courses 2020-2021, is aimed at students from Brazilian Universities looking to learn Spanish or improve their knowledge of the language in three-month courses offered by the university.
To apply for the scholarship, you must have Brazilian nationality; being a student at a Brazilian university, both bachelor's, undergraduate, graduate, specialization, master's, doctorate or postdoctoral; have an above average grade and resume and not reside in Spain.
The selection for the scholarship is done online and only students who are pre-selected should send the documents to the university. The duration of the scholarships awarded will be one quarter. The periods in which the courses take place are:
1 October 2020 – 11 December 2020
11 January 2021 – 18 March 2021
22 March 2021 – 4 June 2021
Those interested must register on the University's website and also on the Santander website (link at the end of the post). For more information and conference call, visit the website below.
https://fundacion.unirioja.es/espanol_subsecciones/view/61/dados-generais
https://matriculaformacion.unirioja.es/edital/
https://www.becas-santander.com/es/program/http-www-unirioja-es-espanol-editalbolsa