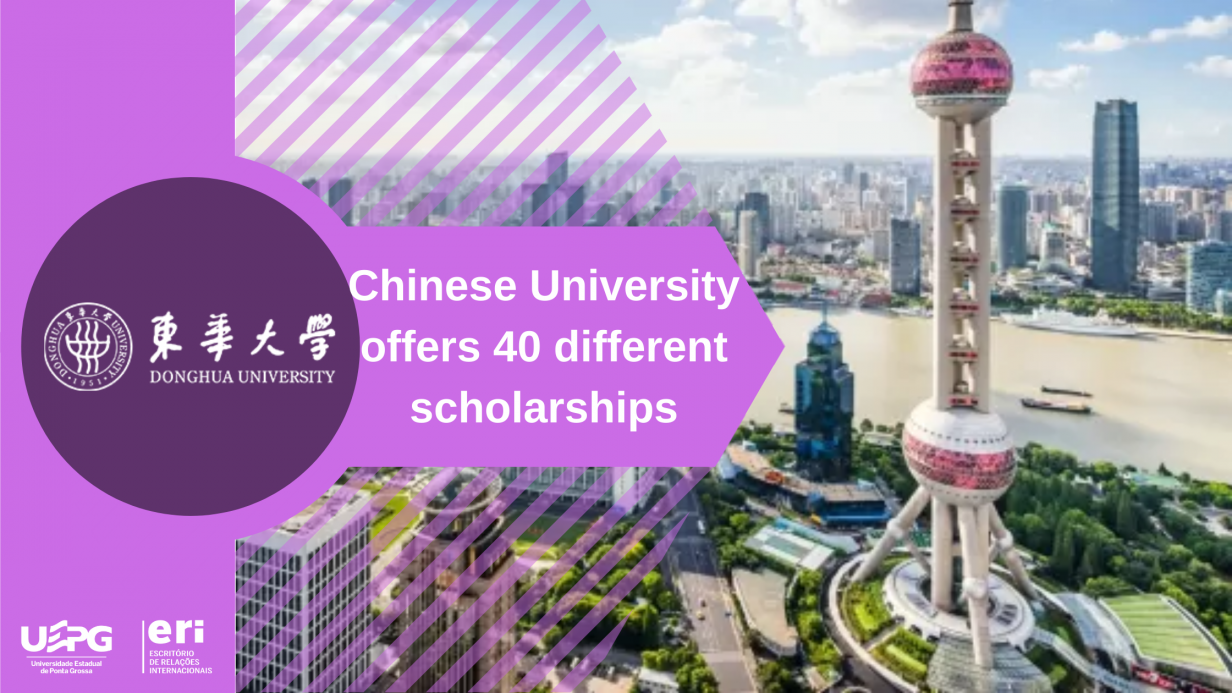 Chinese University offers 40 scholarships
The Shanghai government, in partnership with Donghua University, is offering 40 full scholarships for undergraduate, master's, and doctorate programs. The courses taught in English are for undergraduate programs. The subsidies include a monthly stipend for the scholarship recipients.
For non-Chinese speaking students, the programs offered in English are for undergraduate programs in the areas of business, with courses in international trade, business administration, marketing, and design, with courses in fashion and accessory design and environmental design. (https://english.dhu.edu.cn/9f/83/c5218a237443/page.htm) 
Full scholarships cover all tuition fees for the programs, including accommodation in university dormitories and health insurance. In addition, students receive a monthly financial aid of CNY (Remimbi) 2,500 for undergraduate students and up to CNY 3,500 for graduate students. To apply, applicants cannot have Chinese citizenship, must prove an "excellent" academic record and extracurricular activities, in addition to previous diplomas. To apply for undergraduate programs, one must be under 25 years old. For master's programs, the age is raised to 35, while for doctoral programs, you must be under 40.
To apply: 
Register the application at your chosen university on the Shanghai government portal. The type of full scholarship is type A; (http://study.edu.sh.gov.cn/en/ise.html) 

Complete the registration and submit the required documentation;

Download registration

Secondly, you need to register your application on the application portal of Donghua University; (https://admissions.dhu.edu.cn/Login.aspx)

Submit the application form.
Documents required for registration:
Completed application form on the Shanghai government portal;

High school diploma for undergraduate applicants (translated into English or Chinese);

Bachelor's degree diploma for master's degree applicants (translated into English or Chinese.);

Master's degree diploma for Ph.D. applicants (translated into English or Chinese.);

2 letters of recommendation;

Copy of passport;

Face photo;

Proof of health; 

Academic résumé;

Certificate of proficiency in English or Chinese;

Some programs may require other documents for application. For more information, please visit

https://english.dhu.edu.cn/23/aa/c5218a271274/page.htm

 
The deadline for applications is March 31, so we recommend that students who wish to apply for the scholarships organize the necessary documentation in advance – some of the mandatory documents, such as passport numbers and proof of proficiency, may take a while to obtain.
Text: Ana Paula Schardosin