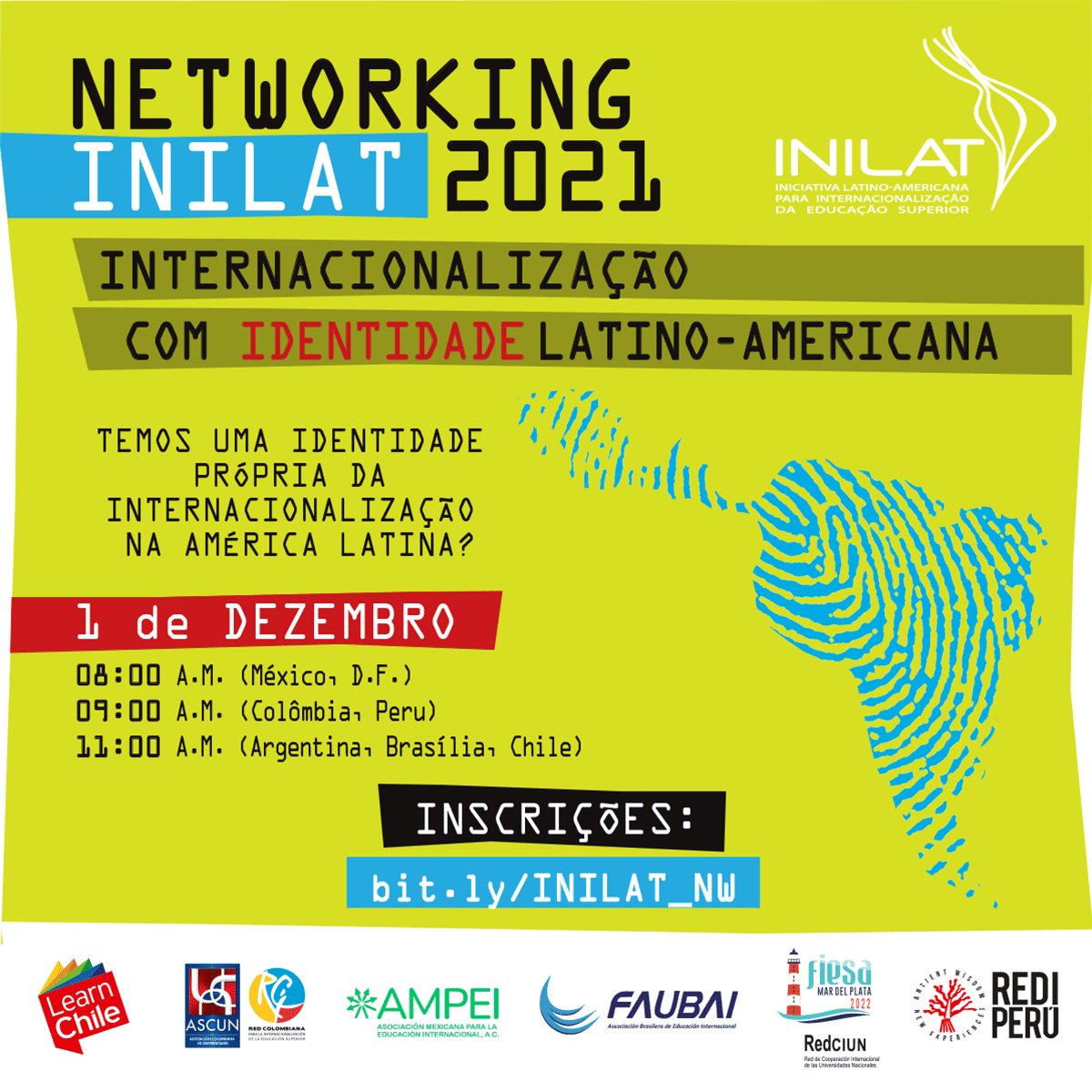 Networking INILIAT 2021
First Networking Meeting of INILAT – Latin American Initiative for the Internationalization of Higher Education, which will take place, virtually, on Wednesday the first of December, at 11am (Brasília). 
The event is organized by the associations and networks for the internationalization of higher education in Argentina (FIESA-RedCIUN), Brazil (FAUBAI), Colombia (ASCUN and RCI), Chile (Learn Chile), Mexico (AMPEI) and Peru (REDIPERÚ), which integrate INILAT.
The meeting will be held in Spanish, and may include interventions in Portuguese.
For registration, please access: http://bit.ly/INILAT_NW
Text: Ana Paula Schardosin