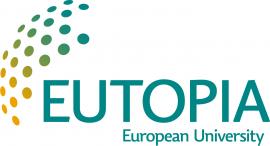 European University Alliance offers Postdoc Fellowships in Science and Innovation
European University Alliance (EUTOPIA) is an ambitious alliance of six like-minded European universities: the Vrije Universitat Brussels (Belgium), CY Cergy Paris Université (France), the University of Gothenburg (Sweden), the University of Ljubljana (Slovenia), the University of Pompeu Fabra (Spain) and the University of Warwick (United Kingdom).
The aim of the EUTOPIA Science and Innovation Fellowships (SIF) Programme is to enhance the research potential and career perspectives of outstanding young researchers from around the world.
EUTOPIA-SIF post-doctoral fellows will be recruited by one of the EUTOPIA universities (host university) on the basis of an individual research project and the quality of their academic profile for a 24-month post-doctoral contract with highly attractive conditions. The selected candidates from the 2020/21 call will start their positions in September 2021.
EUTOPIA-SIF fellows will prove, through their research project, their capacity to address major social challenges in at least one of the five Key Research Areas:
Materials engineering: including advanced analytical science, photonics, new material science, quantum technology
Data & Intelligence: including artificial intelligence, complexity, information-systems engineering
Health: including immunology and antibacterial resistance, cancer, ageing, reproductive health, neurosciences
Sustainability: including energy, circular economy, mobility, urban planning, material heritage, water management
Welfare & Inclusion: including business management and finance, governance, ethics, inequality, law and demography
Who?
Recognised Researchers (stage 2 in the EURAXESS definition), PhD holder or equivalent, of any nationality, complying with the MSCA-COFUND mobility rule. No seniority condition applies; however, candidates cannot hold a permanent research position.
Applicants are entirely free in the design of their research project. However, they must indicate one or more of the programme's Key Research Areas to characterize their project. All disciplines, and namely applications from the Arts and Humanities, are welcomed, in connection with EUTOPIA-SIF Key Research Areas.
MSCA Mobility Rule
EUTOPIA-SIF fellows must not have resided or carried out their main activity (work, studies, etc.) in the country of the selected primary host university for more than 12 months in the 3 years prior to the date of appointment.
For more information about the EUTOPIA-SIF program, its application and selection procedure,  one webinar was organized for candidates at 9 November, and another webinar will happen in 14 December. To receive an invitation to the events, please register as an applicant on https://eutopia.smapply.io or in the webinar registration form.