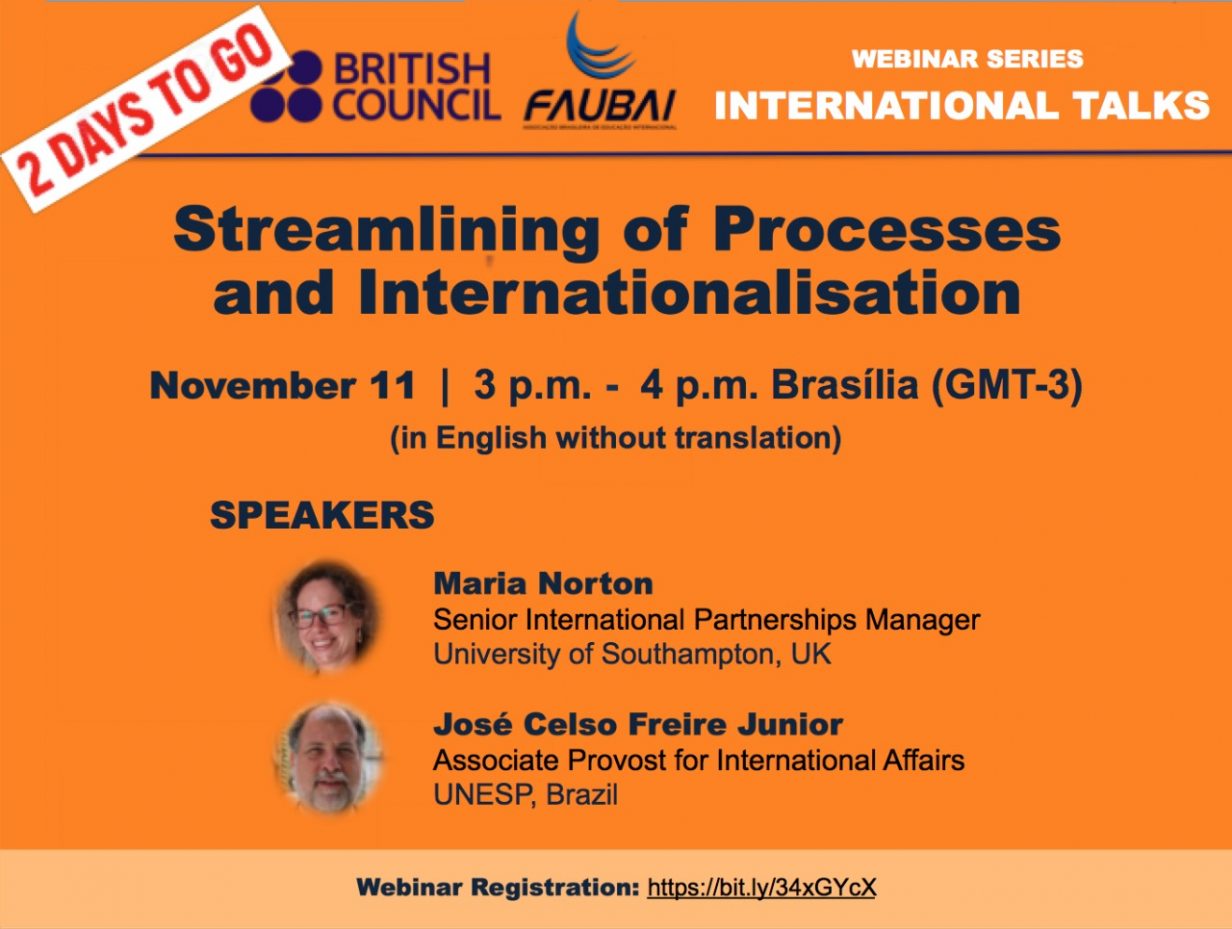 FAUBAI and British Council promote Webinar series about internationalization
FAUBAI and the British Council are holding, from October to December 2020, the Webinar Series "International Talks", online dialogues concerning the internationalization of the higher education.
The first Webinar "Internationalization Indicators" was held in October 7th and featured the participation of Maria Leonor Alves Maia (FAUBAI President), Renée Zicman (FAUBAI Executive Director), Vera Oliveira (British Council Senior Manager of Higher Education) and Tania Lima (General Director of Global Engagement at King's College London), and with Dalmo Mandelli's (ABC Federal University International Relations Advisor) moderation.
The event aimed to address IES internationalization indicators and grade metrics. The webinar also marked the official launch for the 3º edition of the Universities to the World – In search of quality in internationalization publication, organized by the British Council.
The second meeting, about Streamlining of Processes and Internationalization, will happen this Wednesday, November 11th, 3 pm (GMT -3) with an expected duration of 1h30.
The event will feature speakers such as Maria Norton (University of Southampton Senior International Partnerships Manager) and José Celso Freire Junior (UNESP Associate Provost for International Affairs).
The activity is conducted in English and there will be no simultaneous translation.
British Council – FAUBAI "International Talks" Series:
October 7th – Internationalization Indicators (Already happened)
November 11th – Streamling of Processes and Internationalization
November 25th – Language Policies and Internationalization
December 12th – Internationalization and Extension