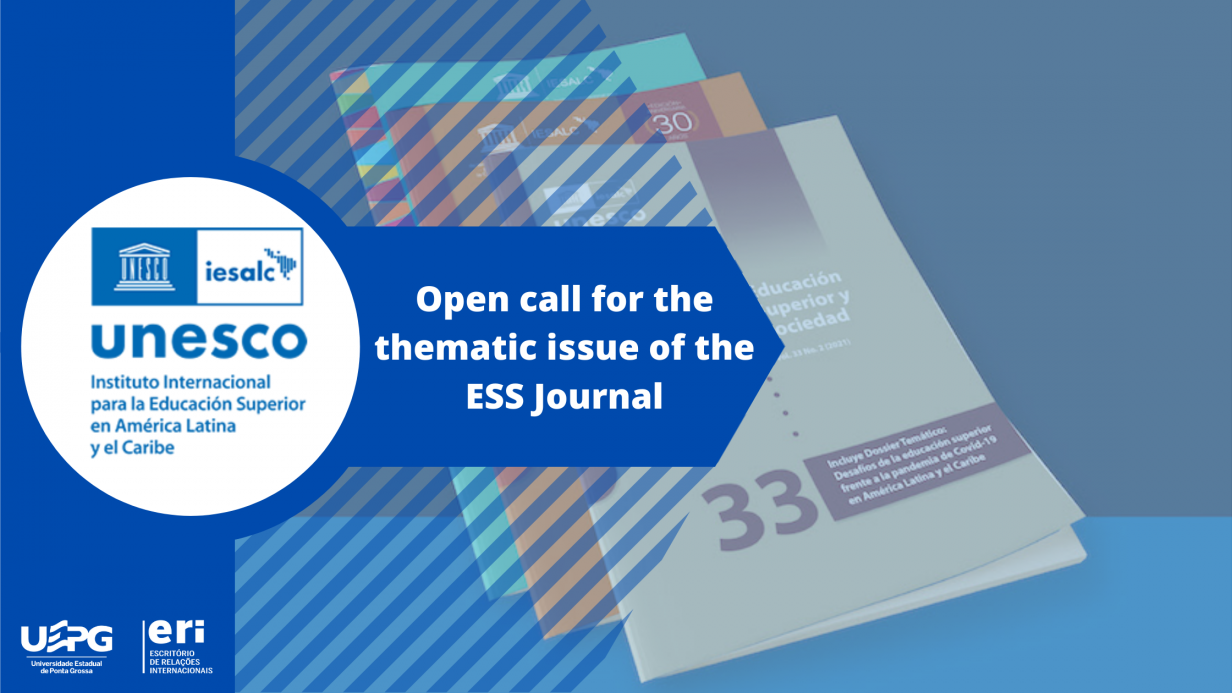 Open call for the thematic issue of the ESS Journal
The call for papers for the thematic dossier for Vol. 34, No. 2 (July-December 2022) of the UNESCO IESALC Journal of Higher Education and Society (ESS) is open until Friday, March 31, 2022.
The Thematic Dossier in this new opportunity will deal with Democratization and diversity inclusion policies in Higher Education in Latin America and the Caribbean.
This Dossier seeks to review progress made and gray areas, addressing at least the following dimensions: inclusion of socio-economic diversity, racial-ethnic diversity, gender and other sexualities, migrants and refugees, and people with functional diversity.
The papers, focusing on democratization and inclusion policies at the higher education level, are expected to retrieve research papers on normative conditions and information generation strategies for attention to diversity, innovative experiences of academic management and development, strategies to avoid dropout/incentive to graduation, or studies, trends and state of the art on the theme of the call.
Papers can be regional, sub-regional or national in scope. The Dossier will be organized by Sylvie Didou Aupetit (DIE/CINVESTAV, Mexico) and Adriana Chiroleu (UNRosario, Argentina) as guest editors.
More details on how to participate here.
Text: Ana Paula Schardosin.